What to Watch: September
 

 

Marinnovation 2015

An Annual Celebration of Entrepreneurs, Designers and Innovators in Marin
With its creative population, Marin County is a place for innovation, design and 
entrepreneurship. Marinnovation highlights Marin'
s vibrant, Creative culture and 
showcases technologies and ventures developing right here, right now. Marinnovation 
is an event where Marin County businesses show off their new ideas and cutting edge technologies.
Dr. Robert Eyler

Chief Economist

Marin Economic Forum

Dr. Milton Chen

Senior Fellow and ED, Emeritus

George Lucas Educational Foundation (GLEF)

Peter Poutiatine

School Selection, Sr. Coordinator
Tuesday September 15, 2015
4:30 – 7:30pm
Location: 1650 Los Gamos Dr.
San Rafael
Cost: No fee to attend or exhibit
Complimentary food and beverages
Door Prizes!
---
Experience the variety and quality of North Bay innovations in
a week long calendar of day and evening events including: the
Napa-Sonoma SBDC's Access to Capital. Other events
include tours through innovative factories and farms, and
brewery and wine-tastings
For information about including your event in
---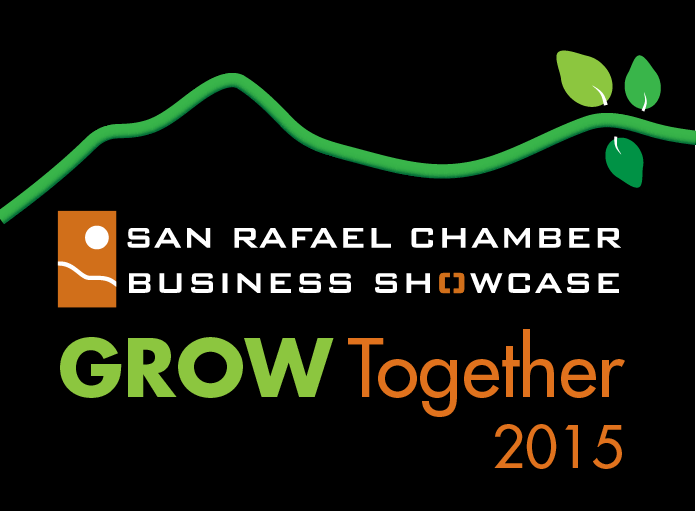 This year's event takes place on Wednesday, September 9 from 4 – 7pm at the Peacock Gap Clubhouse in San Rafael. Due to the event's popularity and success, they moved to a new venue that offers more exhibitor space, lots of parking and the ability to host a larger audience.
Also, in their continued efforts to bring you quality events that help you gain the greatest exposure to the Marin community at large and to interact with a variety of local businesses, the San Rafael Chamber is proud to announce our partnership with both the Sausalito and Novato Chamber of Commerce.
Sponsorships are available for additional business exposure!
---
Presents

Mickey Griffith

  

Referral Expert-Speaker-Trainer
Thursday, October 8, 2015
---
October 29, 2015
7:30-10:30am
Embassy Suites Hotel
San Rafael
Marin Economic Forum's Fall Economic Bulletin
will be revealed during the program, alongside a
keynote speaker and panel.
---
Living Wage Forum
November 5, 2015
8:30-10:00am
Embassy Suites San Rafael
Watch for Details in our September Newsletter
At the Living Wage Forum, MEF will present findings from its Comprehensive Economic Development Strategy (CEDS) report, and a panel of experts will discuss the pitfalls and possibilities of changing local minimum wages to address local cost of living.  Recent changes in Oakland and San Francisco suggest that some locations are willing to ask their employers to pay higher wages at the minimum level.
Does it help?  Does it matter?  These questions and more will be part of the discussion.
---